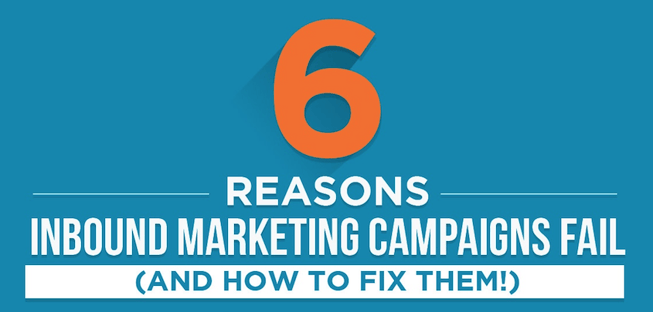 Why might an Inbound marketing campaign fail? There are multiple mistakes to avoid when planning a campaign. We explore what they are - and how to fix them - in this infographic.
Avoid These Strategic Mistakes For Effective Inbound Campaigns
Earning visibility and attention by helping specific, relevant buyers solve their unique challenges, Inbound marketing and sales has become one of the most effective routes to marketing success today.
But implementing an Inbound campaign can be complex: campaigns contain multiple moving parts, which must be seamlessly planned before actions can be effective.
Poor planning or implementation across any aspect of a campaign can dramatically reduce ROI and lead generation. To help you avoid the common mistakes, here are 6 reasons Inbound marketing campaigns fail - and what to do to fix them!

Display this Image On Your Site
---