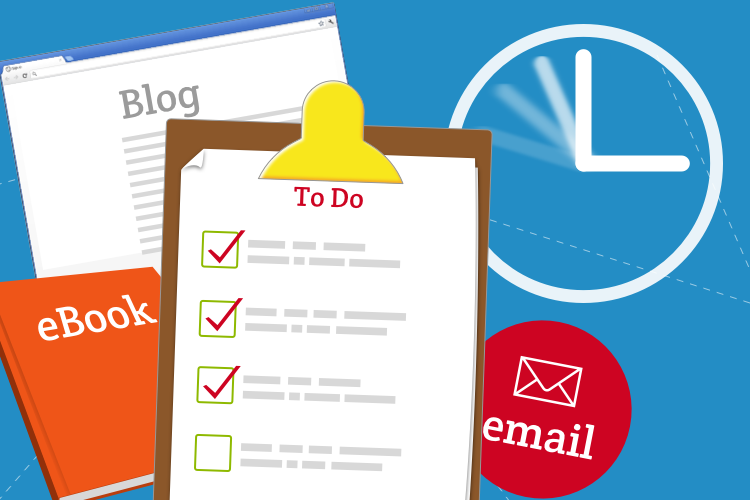 Marketing directors face numerous challenges on a daily basis and the chief hurdle they must overcome is one of limited time. Marketing workflow automation can help you to achieve your sales goals and serve your customers while reducing stress, hassle and costs.
Creating a sequence of automated actions for every task you perform helps you to ensure that important jobs get done. Workflow automation gives you a competitive advantage that leads to more success for your business. Automating the right tasks allows you to create an exceptional experience for both your team members and your clients.
Benefits of Workflow Automation
With workflow automation, you can improve your customer's impression of your brand. Your team can smoothly execute numerous tasks. They benefit by:
Easily nurturing all leads on an ongoing basis
Developing marketing strategies faster
Improving their ability to cross sell by communicating more effectively with clients
Up selling automatically to customers who need more than one product from your business
1. Get Better Leads
Systems that are designed to generate and manage leads who match your ideal requirements increase profits. For example, you can automate the process of sending emails to leads who have visited your blog more than five times or live in a specific area.
Your rate of customer attrition will decrease when you use automation to get targeted buyers from the start. This helps you to build a client base that will last and saves you money in the long term.
2. Improve Conversions

You can trigger specific workflows based on information that you have on each of the customers in your database. Cross selling and up selling can be made more effective if you set up systems that allow your clients to consider additional products and services that match their needs; think Amazon's cross communication 'people also bought...' features and tactics. You should use automatically generated lists to do all of this and increase revenue effortlessly on any platform.
3. Manage Teams More Efficiently and Save Time
Self-regulated systems make it easier for you to get the best from every member of your team. Monitor the work of creative professionals on numerous digital channels such as websites or blogs. Import lists for groups of professionals who are on contract and send specific emails to them automatically. You can also automate tasks that are boring or repetitive and make better use of your personnel and your team's time in key areas.
4. Switch to Services That Help Marketers to be More Effective
Workflow automation allows you to decrease your workload and compete more effectively on a global level. Don't leave anything to chance or miss opportunities because your time is limited.
Contact us to learn how you can improve your results today.
Featured image: New Old Stock