How GoodShape reshaped and shaped up workplace wellbeing
At a glance:
Challenge: Reposition GoodShape brand, generate sales conversations, and build qualified pipeline into key target accounts
Solution: A blended ABM program
Results: £1m+ pipeline opportunities generated
Meet Terry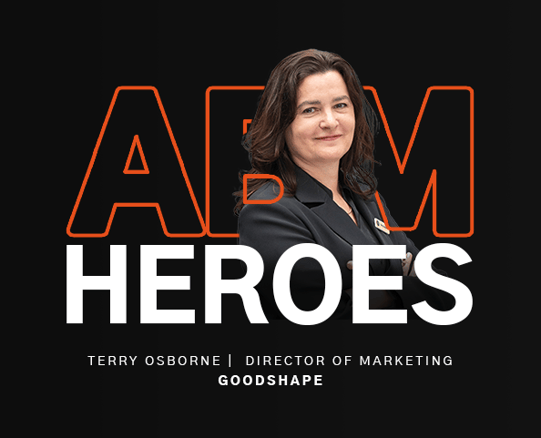 Terry Osborne, Director of Marketing at employee wellbeing firm GoodShape, had set herself a tough ask. To deliver a rebrand of the company, build awareness of the company's full offering, and engage their target accounts in a new way.
Terry was overseeing the business shifting its market positioning – from a single-point solution for absence management to a comprehensive employee health and wellbeing management solutions provider.

The Marketing team overseen by Terry was small, and predominantly focused on events and PR. These strategies alone would not move the dial and create the account relationships that were needed to power the growth of GoodShape.

Terry had been reviewing Account-based Marketing strategies for some time, and Goodshape was the perfect opportunity to enact them.
A look at GoodShape
A leader in the field of employee health and wellbeing management, GoodShape was founded almost 20 years ago as one of the UK's first providers of absence management technology.

Today, its progressive approach and service delivery are trusted by major organizations, including the UK National Health Service (NHS) and Philips.

Combining multidisciplinary clinical expertise in-house with the latest Employee Health Management Software Platform (EHMP), employee app and in-depth data insights, GoodShape's impactful programs help public and private sector employers to transform their workplace wellbeing and, in turn, organizations' operational performance – achieving, on average:
20-40% reduction in lost working time
Recovery of one working week per employee per year
Quicker and healthier return to work
The Challenge
GoodShape's value proposition was perfectly aligned with the growing realization among organizations of the need to build working cultures of holistic wellbeing, with issues such as mental health, recruitment, talent retention and physical health now at the forefront.

While companies recognize the need to improve employee wellbeing, they do not necessarily have the data to benchmark the current health of their workforce. Consequently, they are unable to measure their wellbeing initiatives, understand their success, or know where to make the right investment decisions.

Terry's initial challenge was to raise awareness and drive sales conversations with key target account decision-makers of how GoodShape's offer would help them meet these wellbeing challenges.

Terry partnered with specialist ABM agency, strategicabm, and together we set to work on designing an Account-based strategy.
The Discovery
Every ABM strategy starts with alignment with the organization's business objectives. This was certainly the case with GoodShape, with the Executive team forming part of the selection process and ABM strategy workshops with strategicabm.

Terry and her Marketing team shared data on current customers, key target accounts, and historical win/loss sales data. Input from Sales was key at this stage.

The two teams worked together to confirm the Ideal Customer Profile (ICP), talked extensively with Sales to understand what makes a good GoodShape customer, and aligned on a target account list based on both quantitative and qualitative data.

Sectors: Retail, Manufacturing, Transport & Logistics, Utilities, Healthcare, and Local Government
Audience: Chief HR Directors (CHRD), Chief Executive Officers (CEO), Chief Financial Officers (CFO), Chief Operations Officers (COO), as well as specific employee wellbeing leads
GoodShape's shift in proposition and market positioning had necessitated a new insights-based value proposition to be deployed as part of the ABM strategy.

Precisely aligned with the wellbeing needs of employees, and the resolution of clearly defined employer challenges, this North Star would form the core for all campaign messaging and creative.

Out of it, Terry's always-on ABM engagement campaign and proactive outreach was developed, that not only targeted Chief People/HR leaders, but also CEOs and CFOs on this journey, with the message that wellbeing is both good for your company and good for your employees.


Our content was used to educate the C-Suite that wellbeing is not just a tick-box exercise, it brings operational and financial benefits to the organization by having a healthy workforce – Terry Osborne | Director of Marketing | Goodshape
The Change
Terry's investment in ABM was rewarded with over 80% of target accounts engaged with the campaign.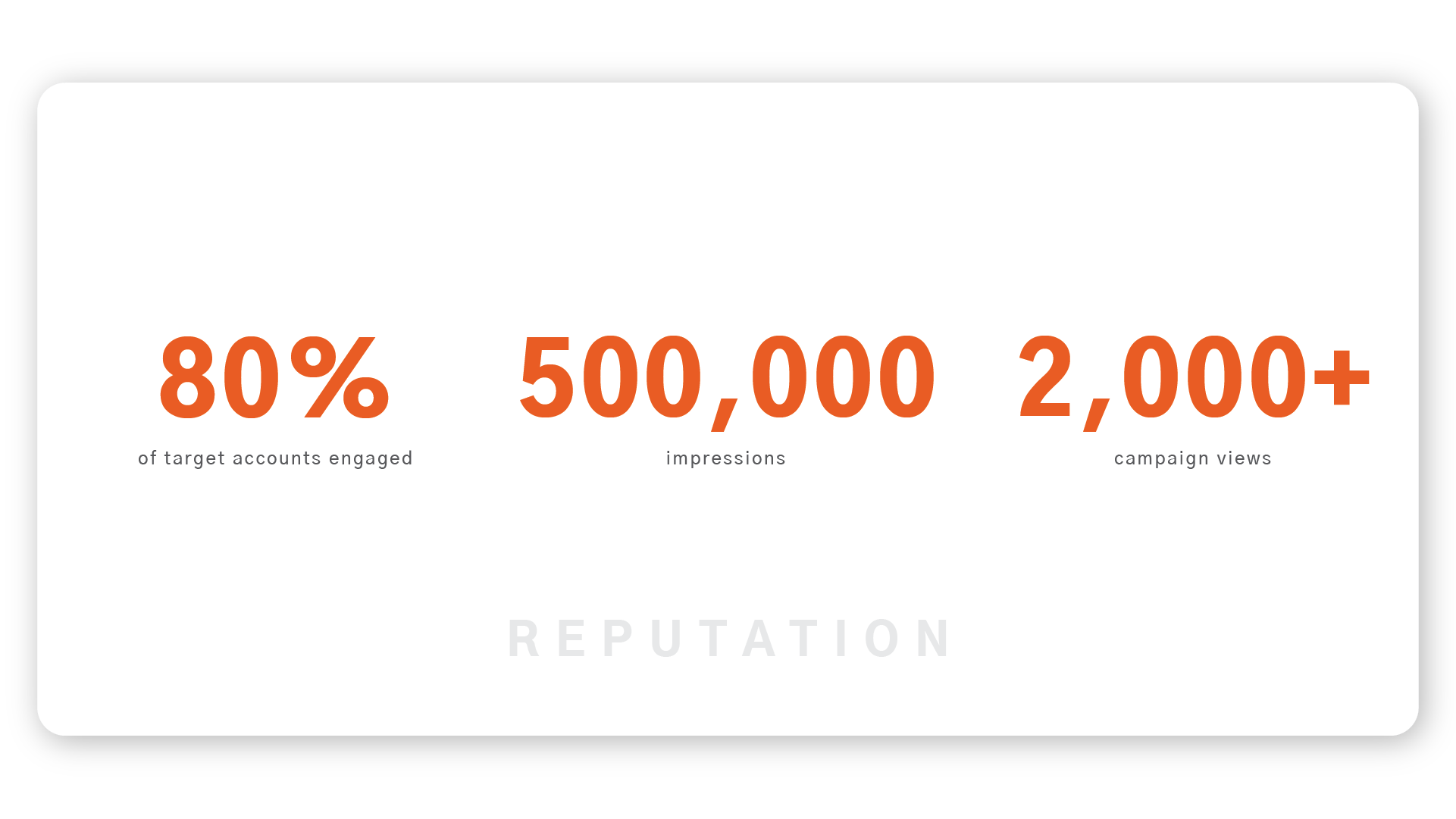 The news was even better when it came to those all-important relationships.

Connections and conversations were generated with the UK Government's Department for Work and Pensions (DWP) and Transport for London (TfL), insurer Legal & General, half of the 'Big Four' professional services companies, Ernst & Young and PwC, retailers Tesco and Burberry, and consultancy firms including Capgemini.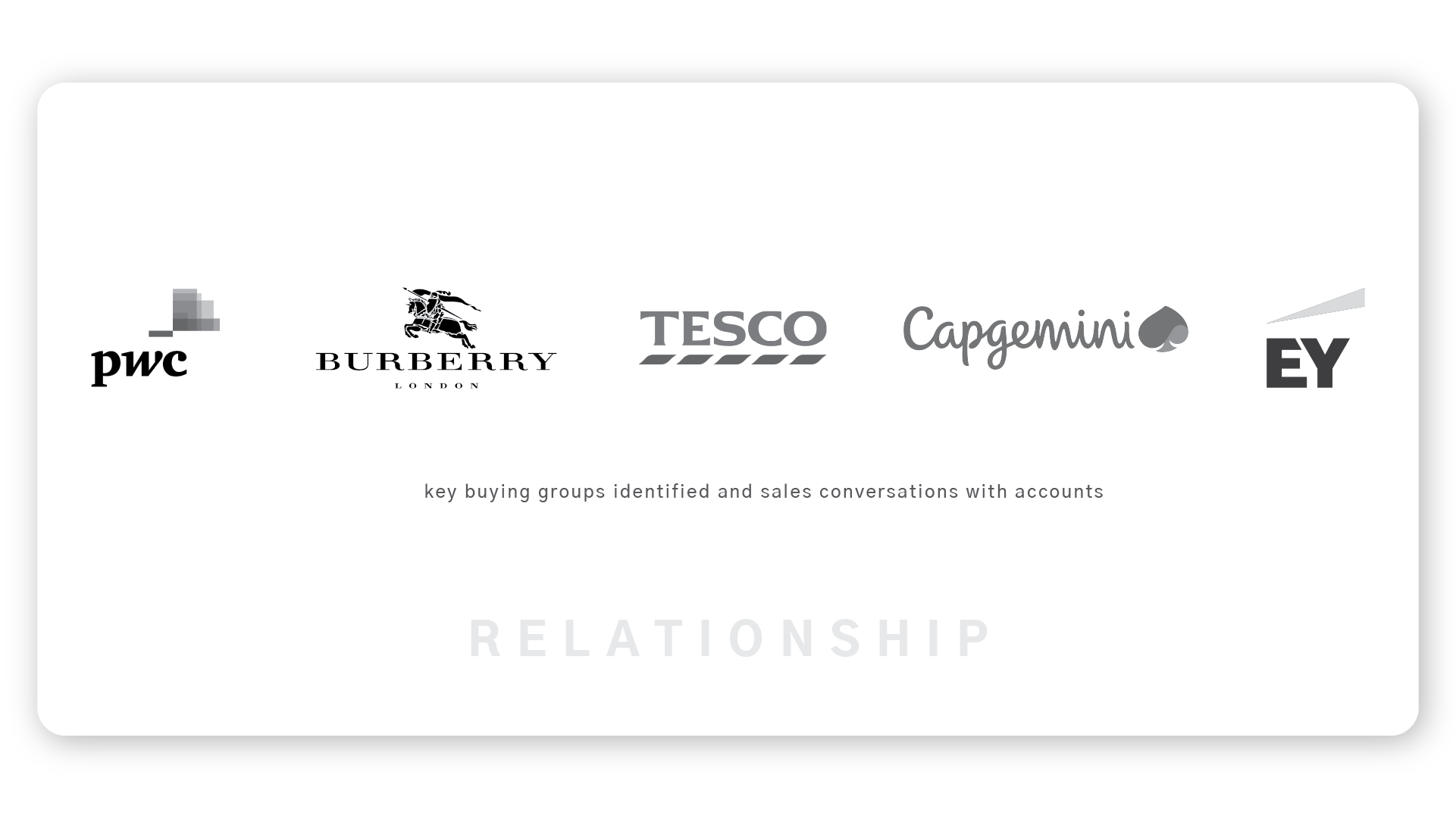 Most impressively, the ABM program contributed to and influenced pipeline opportunities worth more than £1m, with major rail and FM companies.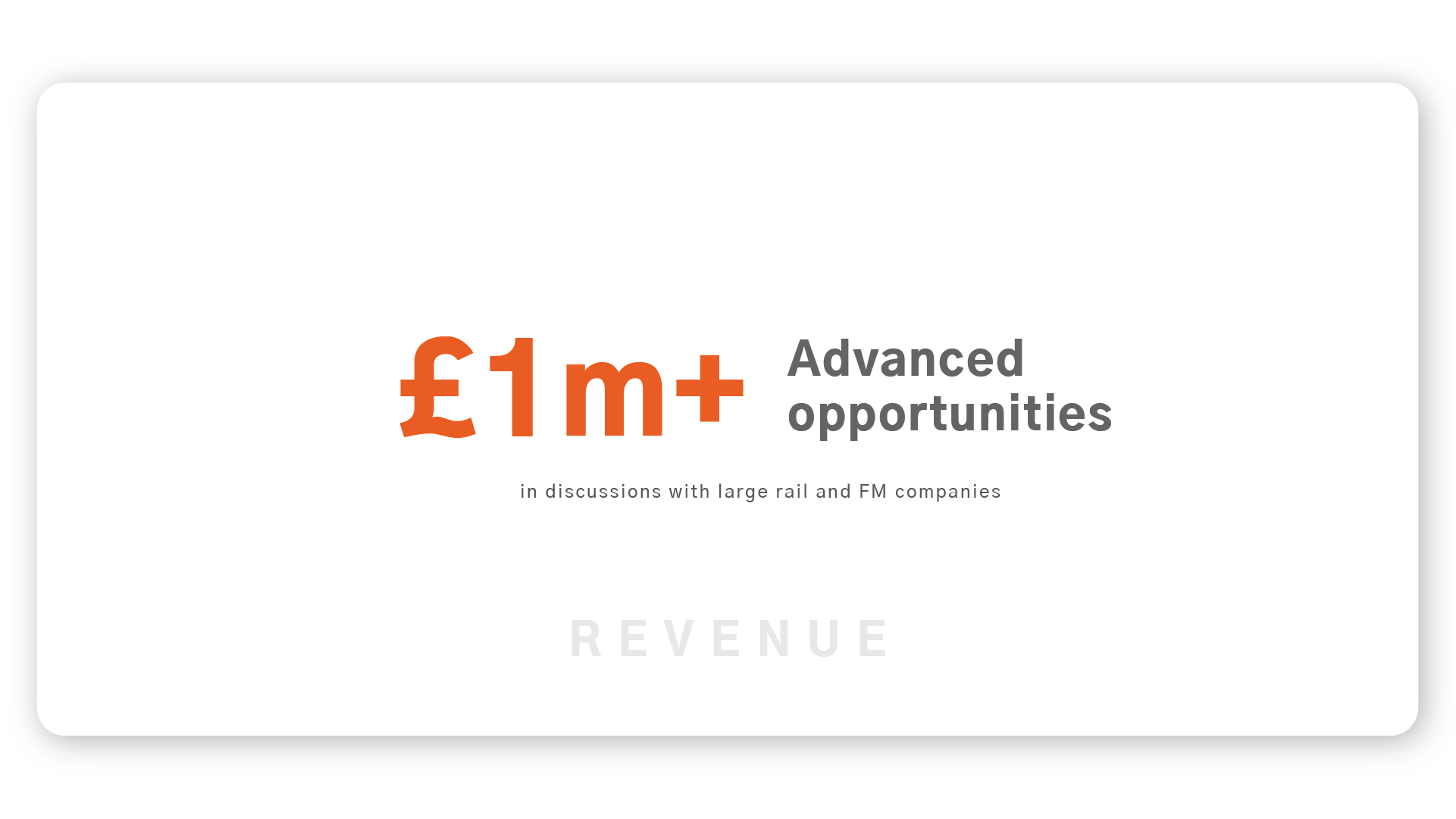 strategicabm's Josh Weale, who worked closely with Terry on this campaign, summed up her ABM vision as follows:
Terry always demonstrated a clear commitment to Sales and Marketing alignment. Her view was that the program could only work if that was present, and she made it a focus for every aspect of the ABM campaign.

The Future
GoodShape goes from strength to strength, now firmly positioned as a major player and thought leader in the world of workplace wellbeing.

Not only has the Account-based strategy created a new way of engaging key target accounts and winning new business, but it has also spawned a new way of working, driving closer synergies between Sales and Marketing.

The GoodShape Marketing team has led major initiatives that have changed the way many companies think about wellbeing. The online absence-impact calculator is now used by clients and prospects to improve their understanding of the cost implications of poor wellbeing within their organization, while at the same time generating high-value opportunities for GoodShape.
strategicabm really helped us to engage with our target accounts in a completely new way. The ABM campaign surpassed our expectations and really allowed us to cement our reputation in the wellbeing space, and build deep and long-lasting relationships with key decision-makers that will continue to bear fruit long into the future – Terry Osborne | Director of Marketing | Goodshape

GoodShape Sales and Marketing teams are now in 'great shape', with the brand firmly positioned as the UK's foremost wellbeing leader with an ABM strategy and a solid opportunity pipeline to power its future growth.