How Acxiom created a £1.5m pipeline in 120 days with an Account-based strategy
At a glance:
Challenge: Shifting brand perception within the Automotive industry
Solution: A data-led, blended ABM program
Results: £1.5m pipeline
Meet Jo
Meet Jo Robson, Marketing Director, International at Acxiom. A seasoned Enterpise and Demand Generation Marketer, Jo was on a quest for a fresh approach to raise awareness of Acxiom's full offering and build an engine for growth.

Acxiom's Marketing had been rooted in lead generation with a strong North Star of generating pipeline. What had changed in recent years was the drive to be much more strategic and much more aligned with the company's business objectives.
"It's all about driving good quality opportunities to help our Sales teams drive pipe. But it is more than just that. It's a triage of three things: it's about building reputation, and building relationships, which ultimately drives revenue. But to do that you've got to create insights and interesting content. You've got to inspire your audience to read your content to get that value exchange."
And here is where Account-based Marketing was the natural evolution from their lead and demand generation efforts. Jo and the Marketing team at Acxiom had already been partnering with strategicabm for a number of years on these initiatives. Their new journey together was to design and launch an Account-based strategy.
A look at Acxiom
While Acxiom might not be a household name, this $1 billion global leader has been a trusted partner to some of the world's most renowned brands, creating customer intelligence that fuels data-driven marketing experiences, benefiting both individuals and brands.


Experts in identity, ethical data utilization, cloud-first customer data management, and analytics, Acxiom stands at the forefront of customer data solutions, enhancing client customer retention, acquisition, and growth. It counts brands such as Citi, L'Oréal, Toyota, and Unilever among its clients.

In recent years, Acxiom had decided to shift their go-to-market strategy from more demand generation-led tactics to the highly targeted and personalized Account-based Marketing methodology, with their predominant focus spanning four industries: Financial Services, Automotive, Travel and Retail.
The Challenge
Already a recognized industry leader in data management, Acxiom did not have a problem with brand awareness.
Top global brands were well aware of and actively using Acxiom's services.

The challenge lay in how Jo and her team could reshape perceptions and educate key audiences about the full scope of Acxiom's offerings.
She aimed to position the brand as more than just a third-party data provider; she wanted Acxiom to be recognized as a leading technology brand and a strategic partner.




Focusing particularly on the Automotive industry, Jo knew that a standard demand generation approach wouldn't make the desired impact.
She sought a much more targeted and personalized strategy that resonated with high-value accounts.

Having dipped her toes into the waters of ABM previously, she was now ready to embark on a program that would redefine the brand's image and secure new Automotive industry partnerships.
The Discovery
Ensuring the strategy was built on solid data and insights was pivotal to the program's success.
Acxiom worked closely with strategicabm to dissect first and third-party data to inform their account selection. Finding the sweet spot was crucial, targeting accounts that matched Acxiom's Ideal Customer Profile and were actively in the buying process.




Jo emphasizes, "Insights and research form the foundation of ABM. Without them, you're in the dark about the market's dynamics and challenges."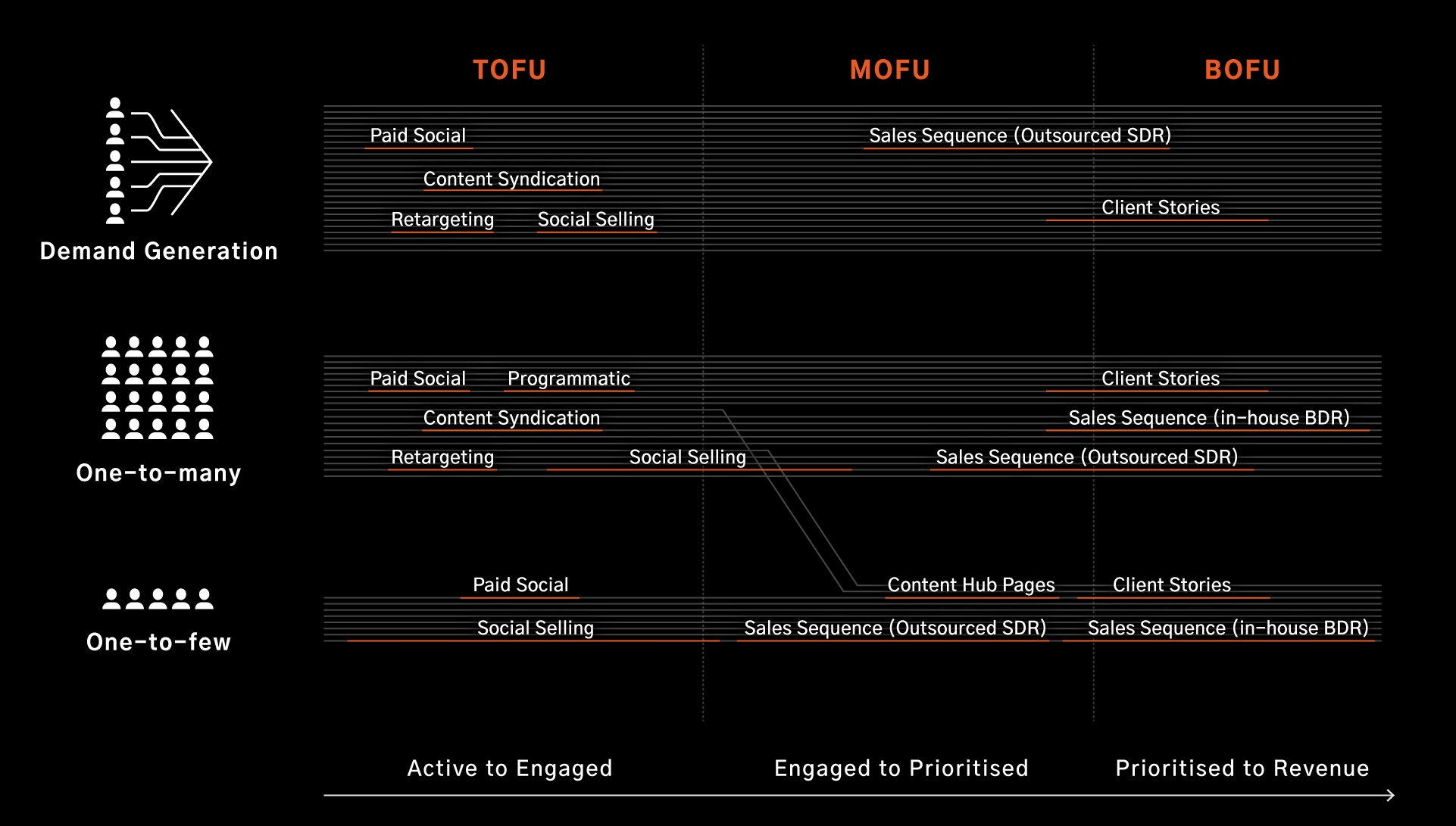 With the target accounts selected, the insights gathered became the cornerstone of the messaging strategy.

They crafted a unique value proposition tailored to the Automotive sector's challenges, pain points, opportunities, and trends, highlighting how Acxiom's solutions fit seamlessly into the equation.

Campaign execution followed, with Jo and her team, in partnership with strategicabm, opting for a blended approach that combined elements of demand generation, One-to-Many, and One-to-Few tactics, spanning a six-to-eight-week timeline.

In terms of content, this included infographics, videos, blogs, content syndication and, later in the funnel, SDR outreach and social selling. All of this was rolled out over the course of three months.
The Change
Thanks to their data-centric approach, meticulous account selection, and insights-driven messaging, Jo's team saw rapid results.

They not only shifted perceptions of the brand but also unlocked opportunities with major players in the Automotive industry, including AA, McLaren, Nissan, and PSA Groupe.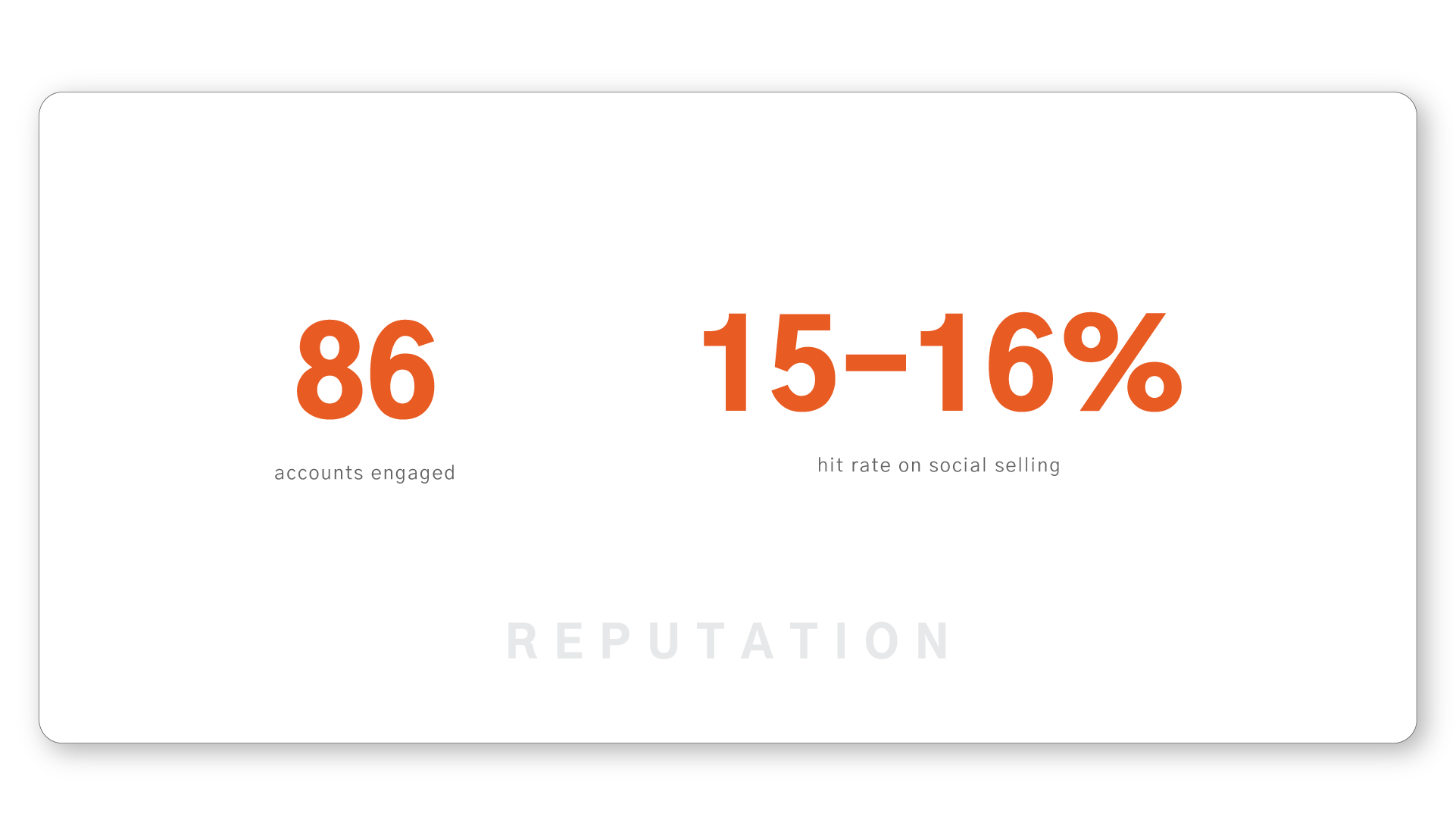 Over four months, Acxiom not only executed a highly successful ABM program but also established itself as an industry leader in an under-explored vertical. The program fostered stronger connections with various automotive enterprises.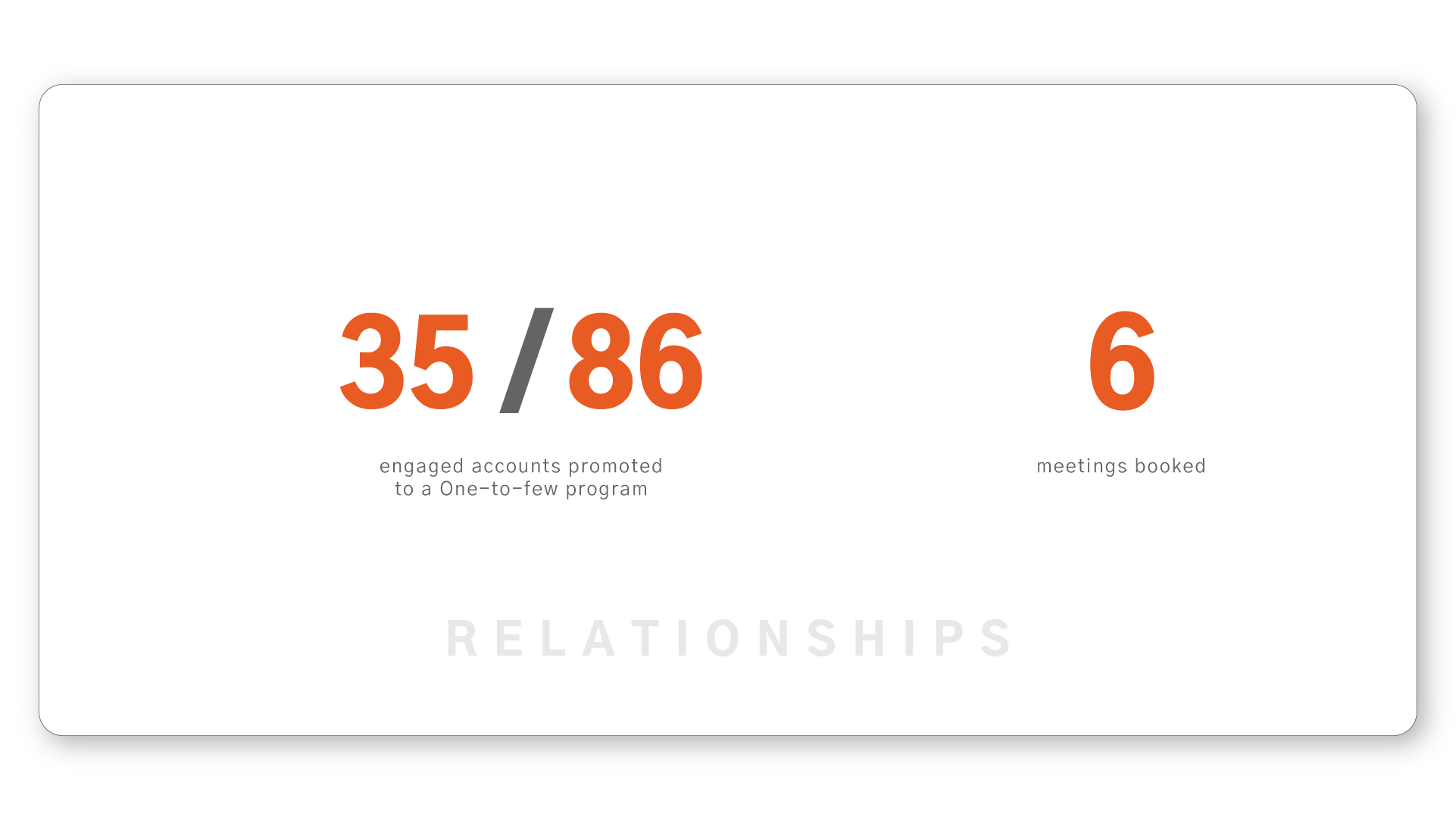 Moreover, the ABM program brought the Acxiom team closer than ever. "The key for us was aligning Sales and Marketing," Jo explained. With a shared purpose and united goal, Jo successfully transformed the alignment between teams, breaking down silos for a more targeted, collaborative approach.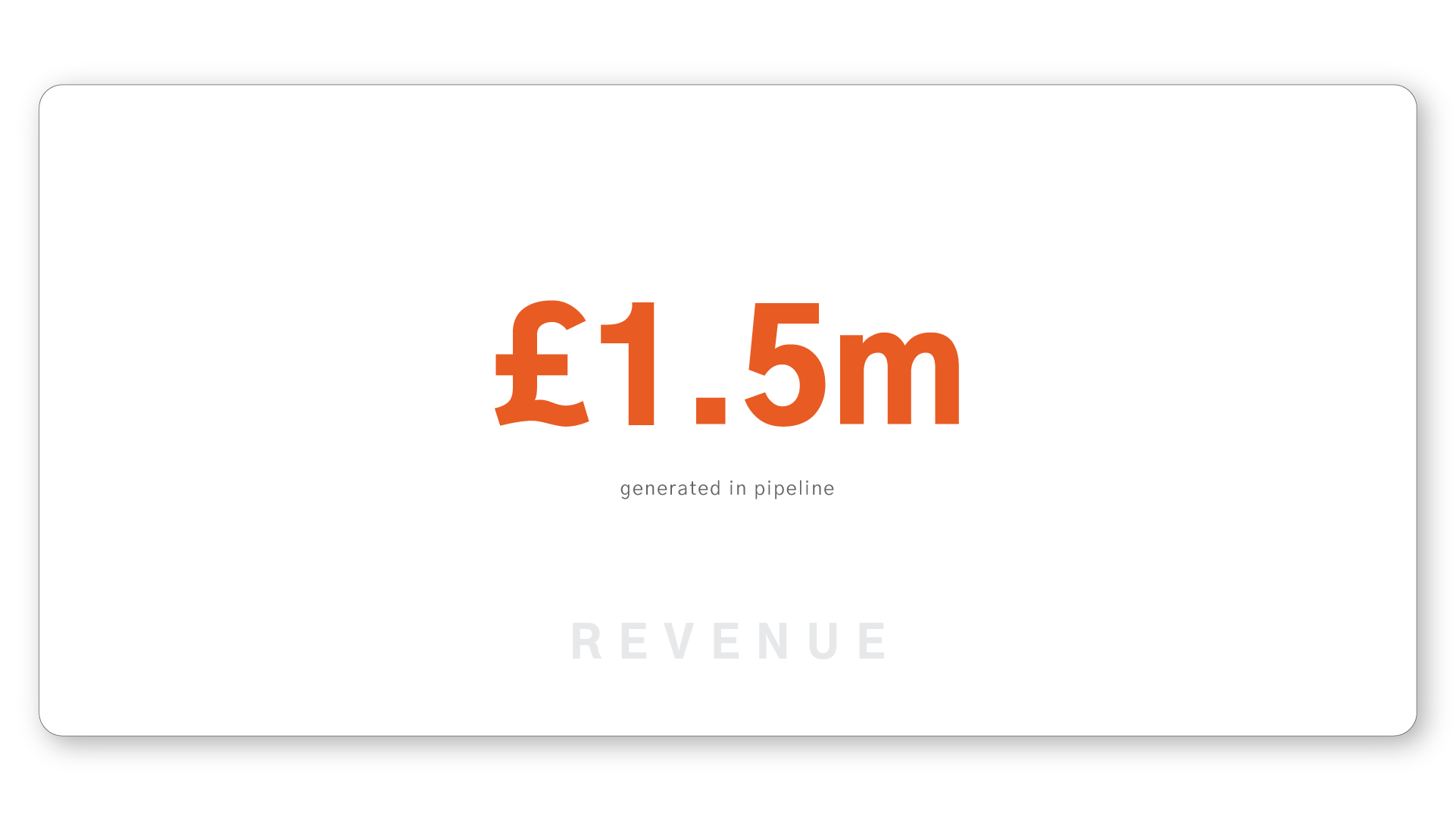 The Future
Following the resounding success of their blended ABM program, Jo and her team were eager to take it a step further with a One-to-One approach.

Jo aimed to dive even deeper with personalization, targeting only one or two accounts, whether existing customers or high-value opportunities.




Having laid a solid foundation with the blended program, Acxiom was well-positioned to advance on their ABM journey, with unwavering support from strategicabm to guide them at every turn.
"As a small Marketing team, it's really difficult to build up that expertise internally. And I think they're (strategicabm) an extension to our team. They're more of a partner. They help us with our strategy and they're always bringing ideas to the table. They work hard to use the right tech stack, and channels to reach our target target audience. And I think they're always iterating and optimising campaigns so it never stands still. So we're always gaining. So it's been a great partnership. And I think we're doing really good marketing together."