The digital transformation market is growing at breakneck speed. The numbers are certainly compelling with the market estimated at $415 billion in 2020, rising to $3,301.8 billion in 2031.
With a market that size - are we all clear what digital transformation is?
Salesforce defines it as "the process of using digital technologies to create new — or modify existing — business processes, culture, and customer experiences to meet changing business and market requirements. This reimagining of business in the digital age is digital transformation."
In the latest episode of Let's talk ABM, we spoke to SDI's VP of Marketing, Debra Yorkman, about supply chain digital transformation and how Account-based Marketing can support this key strategic venture.
In the interview (full recording here) we discussed:
Why the last 18 months has been an inflection point

How contextualized news can drive results

What the hardest part of ABM is

Advice on how to succeed at Account-based Marketing

7 ways ABM powers digital transformation
1. Shift focus to the customer experience
With a move to digital experiences, comes increased expectations.
It all comes down to customer experience.


ABM is your key to superior customer experiences.
Why? Because Account-based Marketing is all about the experience. It's treating a specific account as a market of one, and giving the account and all the key people within the account a hyper-personalized, relevant experience at every step in the journey.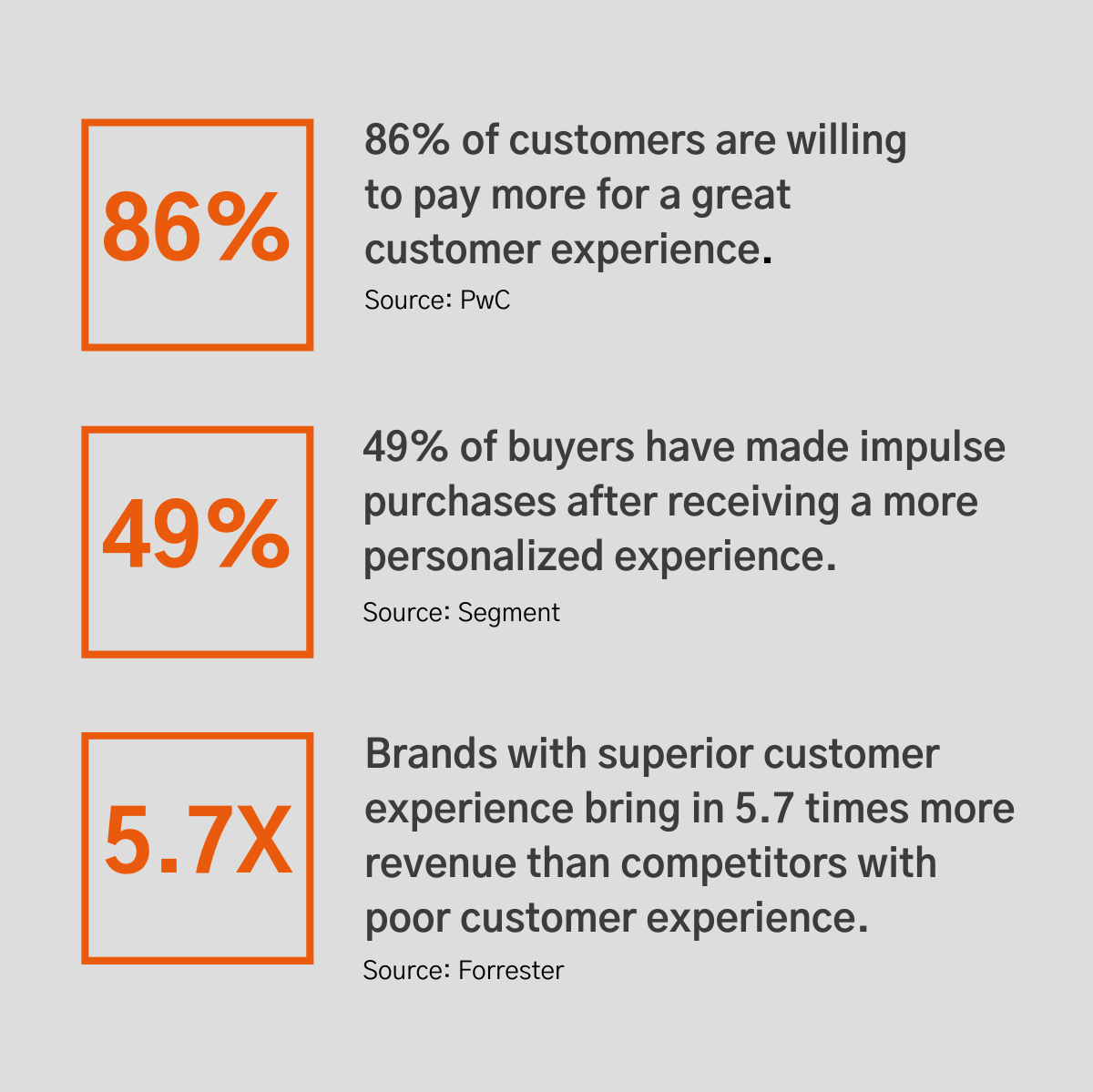 It's all about using data, insights, and technology to tailor a customized and unique buying experience for the accounts that matter most.
It's the ultimate 'show me you know me' strategy, and when done right, it can completely transform the results of your Marketing efforts.
"I guess if there's got to be a silver lining of the pandemic, it's that everybody knows what supply chain is now and they understand it's not just logistics, right? So, our ABM strategy is micro-focused on those value stories that are differentiated and that allows the buyer to really self-discover what's really important to them." - Debra Yorkman, VP of Marketing at SDI
2. Start with process and behavioral transformation
Digital transformation is important.
But the key to evolving with customer needs doesn't lie in technology alone. It's equally about adapting your processes and attitudes within the organization.


The easy bit is the tech stack. The challenge is reinventing your organization's culture and attitude, and building new processes around that.
Tech can't do that for you. So where should you begin?
The best focus point is alignment. We talk about this a lot, and the truth is, it's the difference between a successful ABM program and a failed one.
Because you can't succeed in anything as an organization if none of your teams are on the same page.
Get Sales onboard. Get the C-suite involved. Get Marketing and Sales speaking the same language. And get the wider team involved - from the Account team to Customer Success. Everyone should have a seat at the table.
Start with processes and behavior first. Get those benchmarks in place and set those expectations as an organization. Once you've adapted your company culture, then you can look to adopt tech that will aid those processes and push your ABM strategy further.
"Digital transformation is a journey and it's not just about creating a digital version of what we were doing before. It's actually about changing our behavior and helping our customers change their behaviors around how they manage their supply chain." - Debra Yorkman, VP of Marketing at SDI
3. Move fast
In such a fast-paced environment, successful companies will always be one step ahead.
It's not easy, but the pay-off is great.
Especially in the tech space, because with new software being introduced to the market every week, your customers will look to you for insight.


When it comes to reinventing your processes, agility must be front of mind.
Delivering real-time insight to your audience is invaluable, and all adds into the account experience.
By constantly keeping your audience up-to-date with the latest trends, news and insights, you'll build a reputation as a trusted advisor, and people will come to see you as an expert in your industry.
Whether you send a newsletter, increase activity on social media channels like LinkedIn, or even send out emails to your database - consistency is key.
​​"We had that agility to keep our clients MRO and PPE supply chains running so that they could stay in business. And so, we took these insights and trends and just started publishing it in a news brief every week during the pandemic. People didn't know what was going on, so I felt we have to at least share what we know as we know it" - Debra Yorkman, VP of Marketing at SDI
4. Show value
No Marketing strategy is complete without engaging, scroll-stopping content.
And when it comes to digital transformation, sharing valuable content on the channels where your audience is active, is key to standing out.
So it only seems logical that you should invest a large amount of time as an organization into the development and distribution of your content.


The aim of your content should be to educate and inform. After all, the whole point of the content you're producing is to help make Sales' job easier.
With the right content supporting your strategy, your target account should already know whether they want to buy your product before they've spoken to a salesperson.
It's the salesperson's job to close the deal, not create it in the first place.
"It's been a lot of creating content and creating reports, white papers, webinars, videos tailored to smaller segments at a time as opposed to blasting it to everybody. While the problem is the same for everybody, the story and the value is different for each of those markets." - Debra Yorkman, VP of Marketing at SDI
And getting your messaging right is paramount to the success of your program. Get it wrong, and you could lose prospects before you even get a chance to speak to them.
This is especially important considering that ABM thrives off reputation. Build yourself a reputation as a thought leader in your industry, and you'll soon be flying.
"Our ABM program has been really, really focused on messaging and just getting that messaging right the first time. Because, if we say something that people don't understand, then that's it, we've lost them." - Debra Yorkman, VP of Marketing at SDI
5. Be in it for the long term
ABM is heavily reliant on tech and real-time insight. So in theory, you should be able to get real-time results, right?
Wrong.
Patience is everything when it comes to ABM. It's a marathon, not a sprint, and as such it's going to take a little bit of time to start seeing results. But that doesn't mean there won't be any.


Particularly when it comes to digital transformation, these changes don't happen overnight. Reinventing your processes and your program takes time, and because of that, it can take a while to start seeing the pay-off.
But the key is to look for the small milestones. A new closed deal. An all-time high in engagement in a social post. Increased web rankings on Google.
Share and focus on the small wins, and before you know it the big wins will start flooding in.
"The challenge is not with your audience but more with your team, I think, in wanting to see the results immediately and not being able to have the patience to trust the process and know that the plan that we have in place is going to work. We just have to give it time." - Debra Yorkman, VP of Marketing at SDI
6. Think big, start small, scale fast
Time and time again our Let's talk ABM guests have highlighted the importance of starting small and working your way up. And we 100% stand by the statement.
Why? Because as with anything new, diving in headfirst is rarely a good idea.


The whole strategy of ABM is to take a small sampling of accounts and really focus your resources on those top-level prospects to create a truly unique and meaningful experience for them.
The more accounts you try to target, the more diluted your strategy will be, and the less impact it will land with.
Of course, that doesn't mean you can't scale the program once you've found your feet. It's just about taking it slow and building on top of an existing program rather than trying to launch a huge program from the outset.
"As a Marketer, we're creating experiences, and so, when you're trying to 'boil the ocean', it's not an experience, you're almost just checking a box. So, being able to slow down and create experiences for each market segment or with each campaign is probably the hardest part of any ABM strategy. It's just resisting that urge to try to do everything for everybody." - Debra Yorkman, VP of Marketing at SDI
7. The hardest part is starting
Taking that first step is always the hardest part.
But the truth is, there is no secret hack. It's just a case of starting. Once you start building those foundations and setting up the program, the rest will become a lot clearer.


Set goals and benchmarks so you know where you're going, share these with your team, and start assessing which accounts you want to target, who they are, what they do, and how you plan to reach them.
Start with what you know, and everything else you'll learn on the journey.
"Just get started and that's the hardest part. It's like when you go to the gym, the hardest part is walking through the door. Once you're there, you're going to do it, right? But, you've got to start somewhere." - Debra Yorkman, VP of Marketing at SDI
Looking for some tips to get you started on your ABM journey? Check out some of our other Let's talk ABM podcast episodes with industry experts to help you get on the right track.